Manufacturing & Quality Control
Superior Quality for Higher Reliability
Asano has established advanced production and quality control systems geared to meeting the demand for extremely high quality. Stringent inspection begins with materials selection and continues through to final inspection. Careful maintenance of production facilities and use of advanced equipment for finished product inspections are part of the process, and at every stage we follow quality control manuals developed in-house. The result is unrivaled quality and reliability in every product we sell.
Production line Design
A High Level of Productivity
Asano designs streamlined, low-cost production lines that incorporate new processing technology. We draw on extensive production know-how and data to select and develop the most suitable equipment and facilities for your project. The result is a production that delivers fully its designed-in efficiency.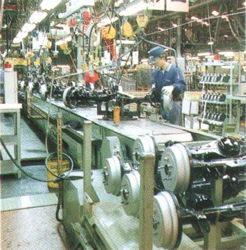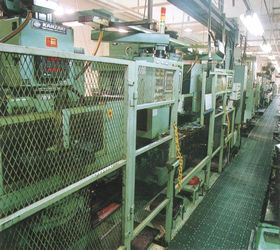 Production Facilities
Efficient Mass Production of High-Quality Products
Our integrated production facilities include advanced machining centers for working materials before heat treatment, automated heat-treatment facilities and hard-finishing equipment. We use a 24-hour maintenance system to that smooth and efficient production operation.