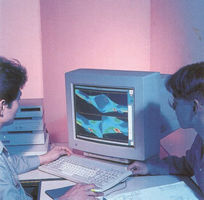 Gear Specialists Serving Industries worldwide
Established in 1924, Asano Gear has over70 years of experience as a specialist in the manufacture of products ranging from high-precision transmission gears and engine gears to vehicle axles and speed-increasing/reducing gear units. Our manufacturing activities are supported by advanced research programs and expertise in all areas of development and production, from initial design and evaluation testing to final inspection. Our corporate goal is ongoing improvement of gear performance and the development of new products and technologies that deliver total customer satisfaction.
Solving Challenging Technical Problems
Asano helps customers meet a tough technical challenge, drawing on expertise in a variety of specialties from design and evaluation studies to production know-how to find the best way to a power-train solution. In all aspects of product development and production, we can provide expert assistance to help you reduce noise, size, weight and costs, while improving precision and mass-production efficiency.