High Precision and Low Costs Begin with Superior Design Technology
Helping customers meet a high-level need begins with design. For each development project, we organize a team of experts in design and evaluation technologies. Our innovative approach to design and advanced technologies focus on achieving both high precision and low costs.
【Design】
A state-of-the-art CAD system backed by extensive design and evaluation databases helps us determine the gear tooth shape that optimizes performance and product weight that minimizes costs. Asano's advanced design capabilities provide the perfect foundation for development of products that offer the advantages of compactness and quiet operation.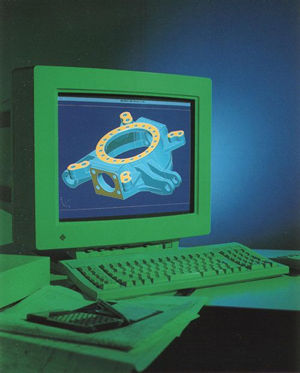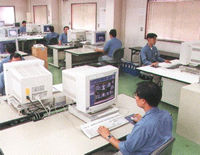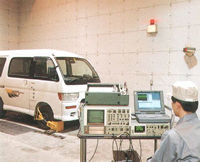 【Product Development】
Product development begins with careful study and analysis of worldwide market trends and the customer's emerging needs. This approach has helped us develop and patent a number of products and technologies that set breakthrough standards in precision and cost.
A pioneer in the field of advanced product development, Asano has a long history of innovative technologies that add value to products.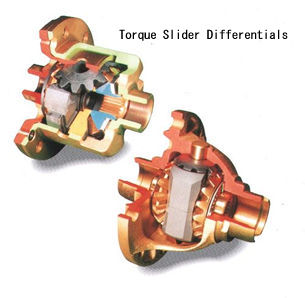 Low-cost, high-performance torque-sensing differentials
With more and more of today's motorists demanding better driving performance and response, an increasing number of vehicles have a limited-slip differential (LSD) as standard equipment. This has fueled a sharp rise in demand for torque-sensing differentials. Asano has answered this need, overcoming previous technical obstacles to develop our own compact, low-cost torque-sensing differentials. Called Torque Slider Differentials, these units offer outstanding reliability and already enjoy wide acceptance in the marketplace.
Powerful, durable, high-performance reducer
Recent years have seen increasing demand for emergency-use gas-turbine power generators for hospitals, office buildings and similar structure. Drawing on our expertise as an engine gear specialist, we are developing advance reducer that adapt to an input speed of 40,000rpm, 500kw-performance 10 times higher than conventional reduction gears offer. This is an example of how Asano applies high-precision technologies to product other than vehicles.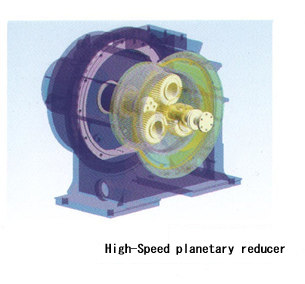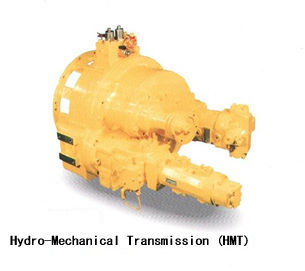 High-efficiency continuously variable automatic transmission
In construction and agricultural equipment, there has been a strong recent shift toward the use of continuously variable automatic transmission. It was considered technically impossible, however, to produce a high-efficiency continuously variable automatic transmission for large and medium-size vehicles. Asano answered this challenge by developing a mechanism that combines a hydraulic system with a conventional mechanical unit. The result is our HMT, which is compact yet offers outstanding performance and operability.